"A DAY AT THE BEACH WITH THE MERMEN" BENEFIT

click to view full size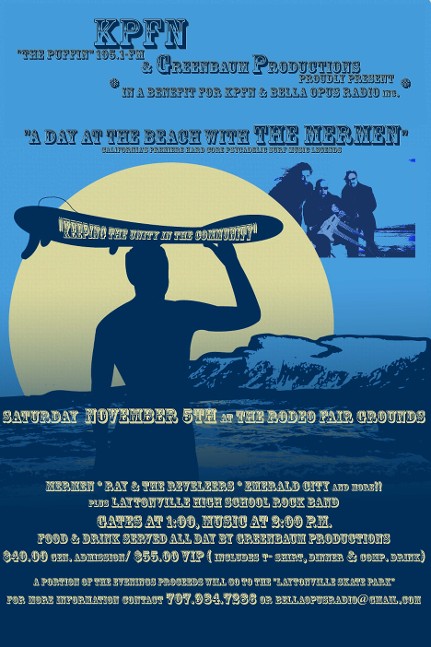 STATION TIME SLOTS STILL AVAILABLE
Our new schedule is out and looking good, but we do still have some slots open. If at any time in your life you have ever thought about voicing what you have to say, via the music and/ or commentary. This is the place you have been searching for.
If there is any social or militaristic or political views you feel have never been addressed accordingly,, or at least not the way YOU think they should be???? Again,, this is the place for you. Attitudes, not ego's. are not only accepted but encouraged. Or ,,, just spin the hits. Give us a call at 707.984.4196, or E mail us at kd@kpfn.org.